This week on "Sunday Morning" (October 2)
The Emmy Award-winning "CBS Sunday Morning" is broadcast on CBS Sundays beginning at 9: 00 a.m. ET. "Sunday Morning" also streams on the CBS News app beginning at 10: 30 a.m. ET. (Download it here.)
---
Host: Jane Pauley
COVER STORY: Classified – Keeping close the nation's secrets
Government documents that are classified as confidential, secret or top secret constitute information that would cause damage to the country's security if it were revealed. CBS News national security correspondent David Martin looks at the inner workings of America's classification apparatus – which covers millions of documents a year – and the difficulties of making classified information public.
For more info:

HEADLINES: Hurricane Ian aftermath
Correspondent Kris Van Cleave reports.

HISTORY: Gallery of secrets – The CIA Museum
At the Central Intelligence Agency's headquarters in Langley, Virginia, a newly-redesigned museum – accessible only to authorized persons – chronicles the successes, failures and sacrifices of intelligence operatives through the years. CBS News' Norah O'Donnell gets a private tour with CIA director William Burns and finds out how compromising human intelligence sources can put American security, and the lives of CIA agents, at-risk.
For more info:

MOVIES: Cate Blanchett on transforming herself in the drama "Tár"
Two-time Academy Award-winner Cate Blanchett talks with correspondent Seth Doane about her latest film, "Tár," and her performance as an orchestra conductor facing multiple crises which has earned Blanchett critical acclaim. She also discusses her discomfort with the spotlight, and how self-doubt drives her to keep working.
To watch a trailer for "Tár," click on the video player below
For more info:

PASSAGE: Remembering correspondent Bill Plante and humorist Roger Welsch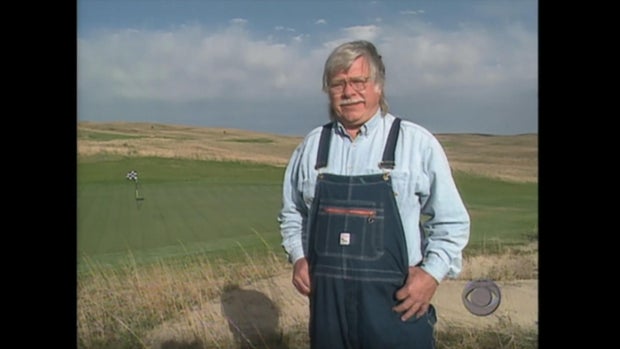 FROM THE ARCHIVE: Roger Welsch on a golf course in Nebraska's Sandhills (Video)
Humorist, author and longtime "Sunday Morning" contributor Roger Welsch, whose "Postcards from Nebraska" were a long-cherished feature on our show, has died at age 85. In this report that originally aired on June 13, 1999, Welsch paid a visit to Mullen, and the Sand Hills Golf Club, a world-class golf course constructed in the middle of nowhere, that follows the natural contours and biology of the Sandhills.

BOOKS: Maggie Haberman on Donald Trump: "He saw the presidency as the ultimate vehicle to fame"
The New York Times correspondent has been covering the world of Donald Trump since her days as a metro reporter in the late 1990s. Maggie Haberman talks with CBS News' John Dickerson about her new book, "Confidence Man," and about how the real estate developer/casino owner's "playbook" has not changed since he entered politics.
For more info:

HEADLINES: Latest from Ukraine
Correspondent Charlie D'Agata reports.

TV: John Stamos: "This is a great moment"
The actor whose looks and charm earned him a devoted following as Uncle Jesse in the sitcom "Full House," and who currently stars as the intense coach of a high school girls' basketball team in the Disney series "Big Shot," talks with correspondent Tracy Smith about the impact of the death of his friend Bob Saget, and how the future looks today.
PREVIEW: John Stamos opens up about his childhood desire for fame
To watch a trailer for the series "Big Shot" click on the video player below:
For more info: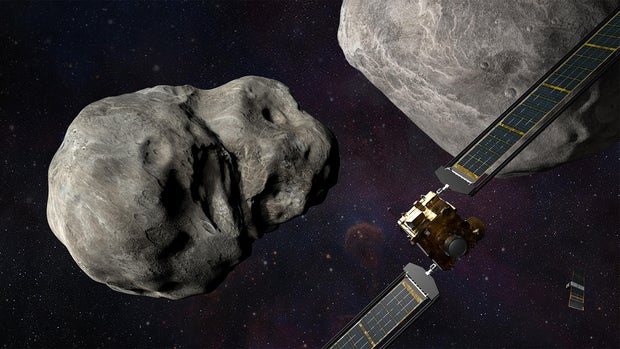 SPACE: DART mission – How NASA hit the bullseye
NASA's mission to change an asteroid's path, as a test of a way to deflect planetary objects that threaten Earth, succeeded at striking a tiny moonlet 7 million miles away. Correspondent David Pogue looks at what the results of the Double Asteroid Redirection Test (DART), and its new technologies, may mean for future missions.
For more info:

COMMENTARY: New Yorker writer Hua Hsu on maintaining family ties via fax
The author of the new memoir "Stay True" recalls his teen years as a time of overcoming great distances – both generational and global – one page at a time.
For more info:

NATURE: Elk in Yellowstone

---
Web Exclusives:
MOVIES: 2022 New York Film Festival – Cancel culture, class wars, and existential dread
The 60th annual celebration of international cinema features premieres starring Cate Blanchett, Adam Driver, Greta Gerwig, Woody Harrelson, Anne Hathaway, Michelle Williams and Timothée Chalamet. CBSNews.com's David Morgan offers some highlights.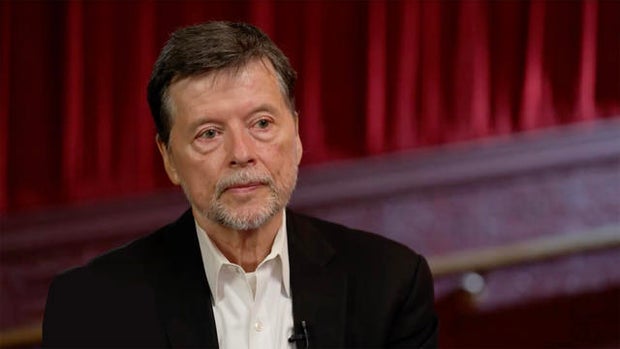 "HERE COMES THE SUN": Documentary filmmaker Ken Burns and wildflowers (Video)
Documentary filmmaker Ken Burns sits down with Susan Spencer to discuss his new PBS documentary series "The U.S. and the Holocaust." Then, Mo Rocca travels to Crested Butte, Colorado, to learn about wildflowers.
---
The Emmy Award-winning "CBS Sunday Morning" is broadcast on CBS Sundays beginning at 9: 00 a.m. ET. Executive producer is Rand Morrison.
DVR Alert! Find out when "Sunday Morning" airs in your city
"Sunday Morning" also streams on the CBS News app beginning at 10: 30 a.m. ET. (Download it here.)
Full episodes of "Sunday Morning" are now available to watch on demand on CBSNews.com, CBS.com and Paramount , including via Apple TV, Android TV, Roku, Chromecast, Amazon FireTV/FireTV stick and Xbox.
Follow us on Twitter; Facebook; Instagram; YouTube; TikTok; and at cbssundaymorning.com.
You can also download the free "Sunday Morning" audio podcast at iTunes and at Play.it. Now you'll never miss the trumpet!
---
Thanks for reading CBS NEWS.
Create your free account or log in
for more features.
I have been writing professionally for over 20 years and have a deep understanding of the psychological and emotional elements that affect people. I'm an experienced ghostwriter and editor, as well as an award-winning author of five novels.